NEW ALBUM PROJECT: STEVIE'S WORLD
Stevland Hardaway Morris, aka Stevie Wonder, is a 25-time Grammy award winning music legend and activist spanning a diversity of cultures. You know his songs and you know his commitment to social justice.
On Tuesday, February 9, 2021, Stevie was awarded Israel's presigious Wolf Prize for "his tremendous contribution to music and society enriching lives of entire generations of music lovers."  
President Reuven Rivlin 
The Associated Press, reports that the singer-songwriter was awarded the Wolf Prize alongside some other respectable names in the arts and sciences who were given the same recognition.
LAURENCE HOBGOOD 
Pianist, arranger and producer Laurence Hobgood received a 2009 Grammy award for his work as producer on vocalist and Grammy recipient Kurt Elling's album "Dedicated To You." Hobgood is best known for his near 20-year tenure as Elling's music director. Clif was considering working on a new album project and decided it would be a tribute to the music of Stevie Wonder. Clif contacted Hobgood and asked if he would be interested in collaborating. Hobgood loved the idea. The result was a meeting in San Francisco to further discuss the project. Hobgood named the project Stevie's World. They spent several hours discussing music, creating and trying out ideas for Stevie's World. Their next meeting was at a concert featuring three-time US poet laureate Robert Pinsky reading his poetry accompanied by Hobgood's picturesque piano improvisations. The performance was yet another omen of possibilities for Stevie's World.
"Electrifying." Howard Reich, Chicago Tribune

"Whatever he ends up doing next with his pen and piano, it will no doubt be swinging." Downbeat

"Yes, something momentous is indeed coming. "The New York Times

"The sheer beauty of Hobgood's tone and touch are worth savoring."  Chicago Tribune
STEVIE'S WORLD is a unique tribute to Stevie's world of innovative, inspirational and thought-provoking music. It's a look at his works from a fresh perspective as his influence continues into his 70th decade. 

SOON: Here's how you can join my exclusive community that moves Stevie's World forward 
"Clif is a lush tenor with soaring melismas in his individual passages." Don Heckman, Los Angeles Times
Clif's music is a melange of jazz, r&b, funk, The Great American Songbook, Harlem, Broadway and the call of long ago New Orleans. His vocals evoke the soothing tones of Donny Hathaway, Smokey Robinson and Stevie Wonder.
What is Exhale Slowly: The Series?

It's based on Clif's song "Exhale Slowly" that he introduced on IGTV in January 2021. The song is about the realization that all of us-- in spite of all the recent drama in the news affecting us--all of us still need a time and space to just "chill out." We only have one life to live, right? So we might as well destress whenever we can. Response to the song has been so positive that Clif decided to create a music video series based on the principle of calmness and positivity featuring his songs, fresh song covers, mashups, medleys and commentary. Exhale Slowly: The Series is a musical encouragement for all of us to keep on keepin' on.
 
THE SOUL OF SINATRA  (the art of the duo with Larry Dunlap, piano)
June 9, 2019
Chanticleers Theater, Castro Valley ,CA
Subject: "Soul Of Sinatra" Benefit Concert
Dear Cliff,
I'm sending you my Very Best Wishes for a wildly successful event tonight!  I'll be attending in spirit and cheering you on with every great vocal you offer up for your audience's enjoyment!
I'd like to pass on an anecdote from a conversation that I had the good fortune of sharing with Frank many, many times..... 
We were discussing the gift of being blessed with success and it's "by product".... having an abundance of money.  
Here's a quote from Sinatra : "The benefit of having money is that it enables you to make your life....and the lives of those that you care about, whether they be family, friends or strangers..... happier and easier! We come into this world with nothing and we leave with nothing. You'll learn, as I have... that you'll NEVER see a 'BRINKS' truck at a cemetery!! " 
Truer words are hard to come by Cliff..... 
Have a great evening and please raise a glass on my behalf, to your attendee's  for their generosity! 
Best regards, 
Tony "O." Oppedisano 
Personal Manager to Frank Sinatra
 
Summer 2020 Black Men In Leadership special edition issue of THE HUB Magazine. Clif is on pages 22-23. 
Celebrating the achievements of African Americans while informing and uplifting Black families to succeed in life. Pleshette Robertson, Founder/Chief Editor at Sac Cultural Hub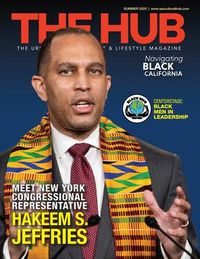 "A CHANGE IS GONNA COME" THE MUSIC OF SAM COOKE
SUNDAY, JANUARY 19TH, 2020, 7PM - OAKLAND SCOTTISH RITE CENTER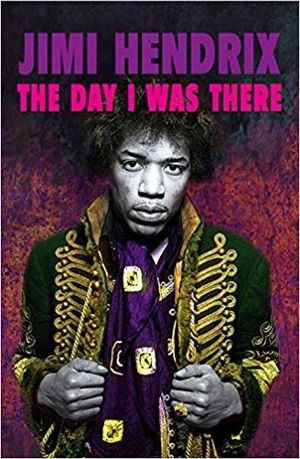 The Day I Was There by Richard Houghton (Published by This Day In Music)
My recollections of seeing Hendrix in concert June 10, 1970 - pages 408-411