A TRIBUTE TO THE CLASSIC R&B SOUNDS OF THE 1980S & '90s
2016's Welcome To My World was well received, and gave us the classic "No Payne, No Gain" with Freda Payne.
TOO continues Clif's tribute to classic R&B/Soul with the album singles "Get Up, Get Busy" and "Heaven Is Watching." Produced once again by Preston Glass and Larry Batiste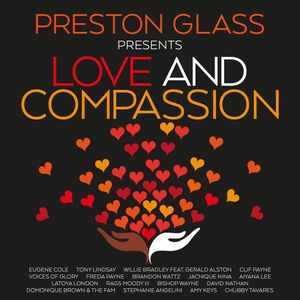 "There is a void in the world's landscape today, of what used to be 'basic human ingredients of 'LOVE and COMPASSION'"…..The need for these qualities is what sparked the inspiration for me to put together (along with some dear friends with gifts of music) this collection of amazing, moving and heart-tugging songs.
 With stellar contributions by both established artists and newcomers in the soul music realm, each song stands on it's own, while aligns perfectly within the album. SOUL MUSIC RECORDS/PLATINUM GARAGE RECORDINGS is proud to bring to you and your consciousness these songs – in hopes that they will feed your soul, help to fill that void, and stir all to keep the ingredients of 'Love and Compassion' in their recipe for life." 
Preston Glass - songwriter/producer         
Sonic Soul Review of "Love & Compassion"
"I Am Honored To Be Included In This Project Promoting Peace, Love and Understanding For All People." CP - LOVE AND COMPASSION 2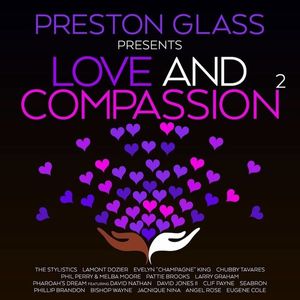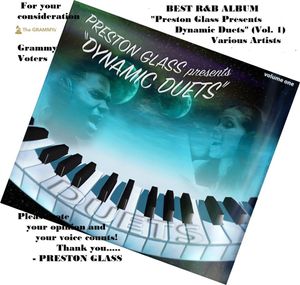 Clif's inimitable sound, passionate performances and dedication to his craft has sustained a remarkable career that spans the decades earning him critical acclaim, the respect of his peers and an extremely loyal following. Discovered by Bobby McFerrin, the Harlem-born vocalist's 2016 debut solo album Welcome to My World is proof he's just getting started.  Earning him Grammy recognition,Welcome To My World featured some of the greatest talents in the business unite in support of Payne from guest appearances by original En Vogue singer Maxine Jones and Midnight Star's Reggie Calloway, to production dream team Preston Glass (R&B Songwriter Hall of Famer) and Larry Batiste (Grammy orchestra music director). But it was the album's chart-topping debut single "No Payne, No Gain" featuring the legendary Freda Payne ("Band of Gold") that really put the album on the map, proving an international sensation, topping Great Britain's soul charts, receiving the title of UK's Soul Song of the Year, and receiving Grammy recognition in 2017 for Best R&B Song. 
Thank You For Your Grammy Consideration! Dynamic Duets (Vol. 1)
DISCO SOUL GOLD #1 In The UK!
"Freda and I are so happy to be in great company on this 'get up and dance' album!"  CP
The Nigel Lowis Mixes from the UK, including his Philly-soul dance version of
"No Payne, No Gain." Kudos also to UK's Gary Van den Bussche, and all of the UK for your support!