Gail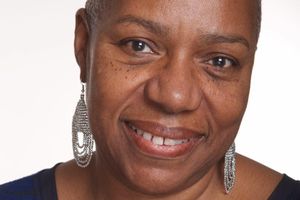 Boyd Artist Management Presents
Alternative Venues for Jazz (AVJ)
Gail Boyd interviews Clif about his life and music on StreamYard
Monday, June 13 - 5:00-6:00pm (EST) Posting to YouTube soon!
---
We Luvv Rare Grooves 1.22.18 Guest Preston Glass and Friends Featuring Clif Payne and Freda Payne (TOO)
WELCOME TO MY WORLD (2016)
Italy with Angelo Petruzzi & Rosemary Mazza
April 18, 2016


   Angelo and Rosemary, I once again thank you for including me on your list of illustrious stars
   in rotation on

RadioIndie International

! ??  CP
NIGERIA 98.1 Smooth Jazz with Bola Sonola
July 23 at 8:20am
 · 
The Luxury Soul show is live from 5 pm GMT. This evening we got some scintillating jams on the show and I can't wait to share them with you on my magic carpet ride. New music from Euge Groove feat Rahsaan Patterson, Bey Bright, Nia Simmons, Sharon Rae North, Selina Albright, Trina Broussard,Ronee Martin, Frank McComb, 
Clif Payne, Victor Haynes, Michael Goldwasser, Gwendolyn Collins, Will Downing Singer, Clifton Crawley, Greg Dean, Heston Francis, Tahirah Asha Memory, Jarrod Lawson, Melba Moore,Maleke O'Ney, James Day Songs, Kenya SoulSinger, Kenya McGuire Johnson, Gordon Chambers, Toni Redd, Johnny Britt, Terry Harris, Kejam Majek, Vin Keatin, Bob Baldwin, Kevin Whalum and so much more. Log on towww.smooth981.fm to listen live or on tune in.com search for Smooth FM Lagos or better still download our app in the google play store. Ready for the ride?
6 hrs
 · 
The Luxury Soul show goes out at the top of the hour. 5 PM GMT. On the show today we got new music from Selina Albright, Sharon Rae North, Bob Baldwin, 
Clif Payne, Jermaine Hardsoul Mobley, Nia Simmons, Greg Dean,Meli'sa Morgan, Clifton Crawley, Lovell Brooks, Tahirah Asha Memory, James Day Songs, Vin Keatin, Ty Stephens, Ronin Ali,Tevin Campbell,Tamika Dunning, Thierry Condor, Melba Moore, Sheree Brown, Toni Redd, Victor Haynes, Ronee Martin, Kenya SoulSinger, Heston Francis, Gwendolyn Collins, Latrese Bush, Sydni Marie, Sarah Gottobreal Rucker, Frank Ryle,R'mone Entonio, Su Charles, Maysa Leak, Tony Momrelle, Maleke O'Ney,Evelyn Kallansee, Cleveland Jones, Kejam Majek, Terry Harris, Clifton Crawley and so much more. Log on to www.smooth981.fm to listen live.
IN GREAT BRITAIN (Airplay In The UK)